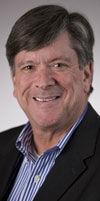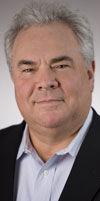 The Garcia Thayer Group, a new executive search firm with offices in Georgia and South Carolina, recruits for hospitals and related companies to help them meet the challenges of the future.
The firm matches senior executives, physicians, administrators, directors and others with client needs, offering insider knowledge and an executive search process which identifies those candidates most likely to help hospitals succeed in the rapidly changing health care industry.
"We are focused on finding candidates who will move their organizations forward into the future," said managing partner Michael Garcia. "We are experienced specialists in an industry undergoing tremendous change. We have a unique process for finding the right candidates, identifying those who fall into one of three categories: candidates who are adaptive to change, agents of change or visionaries."
The Garcia Thayer Group is focused on helping hospitals – and companies that do business with hospitals – find candidates with the skills, education, certification, values and attitude to help those organizations meet evolving needs. The company operates under the leadership of managing partner Michael Garcia, who has five years of experience in the executive search field, and managing director Frank Thayer, who managed executive and physician recruiting for 11 years at Memorial University Medical Center in Savannah.
The Garcia Thayer Group combines traditional interview techniques with highly-targeted behavioral questions, focusing on a candidate's attitudes, personality and values. The firm screens candidates using a database of more than 900 questions in 48 different categories.
Using an innovative Key Success Factors evaluation process, the firm pays particular attention to areas like innovation, adaptability, flexibility, initiative and capacity to introduce change. By measuring a candidate's "change quotient," in addition to analyzing his or her professional qualifications, the Garcia Thayer Group is able to provide targeted matches for hospitals and healthcare companies.
"Hospitals today are complex businesses with many different stakeholders," said Frank Thayer, managing director of the Garcia Thayer Group. "They have a real demand for change, more so than almost any other industry. Hospitals face enormous challenges, which include identifying and hiring the right talent. We understand the pressures facing hospitals today and can identify the executives to help them meet new levels of success."